This last week in France has been an absolute atrocity. No journalist or cartoon drawer from any political leaning should have work scrutinized to the degree where the scrutineer takes the journalist life as compensation.
And then to play the anti-Jewish card by purposely targeting a kosher grocery store just rocked the boat even harder for France, the Jewish community and the free world.
The images of the 40 leaders who marched in Paris were empowering. Although they haven't always seen eye to eye they can come together and unit against terrorism and for freedom of speech and expression.
But a day after millions of people united across Paris it seems as though the terrorist are winning.
On the news this evening I saw images of French soldiers posted around France. They were around iconic sights, outside Jewish schools and even in shopping centres.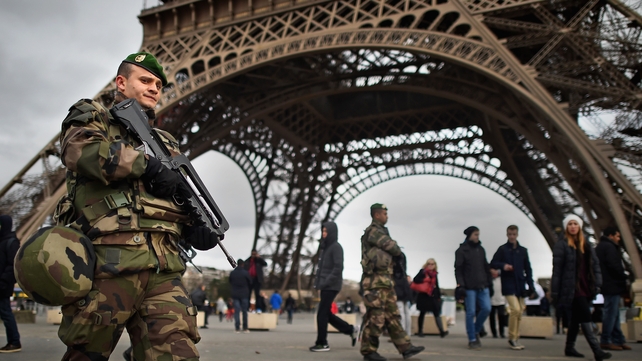 The Principal at the Jewish School said it was a must for their security, and I completely understand the reasoning.
But still, these images screamed to me 'the terrorist are winning'.
Terrorist are cunning little pricks. They want to upset our normal way of life; they want us to suffer for no apparent reason at all; and they want us to be indoctrinated with their flaw message.
As I said, they're cunning, Terrorist know what their end goals are. The actions in Paris this last week cornered the French government and they had no choice but to deploy their troops within their own country.
The terrorist won with the French government deploying troops because now all French people will err on the side of caution. Even though they're not the reason the military are on the streets, they are still being monitored by the servicemen.
The French people have lost.
Terrorist have bought war to France.
The way terrorist deploy their plans of attack is so they they get the reaction they desire. They deployed their cunning plan and the French government had no choice, they had to deploy troop on French land.
As far as I can see, if they didn't deploy their troops the terrorist would have won by having clearer target paths, and by deploying their troops they've made all French people targets under their surveillance. It was a lose lose choice for the French government and the French people.
This is how the terrorist keep winning, they give governments only one line of retaliation and it's an option the terrorist want the government to take. The French government had no choice, and now their people are continuously reminded they're living in dangerous times.
The terrorist force the French government to bring the war to France.